Gold Fitness Gym Marbella with personal trainer
Women's personal trainer gym in Marbella, Gold Fitness Studio Marbella.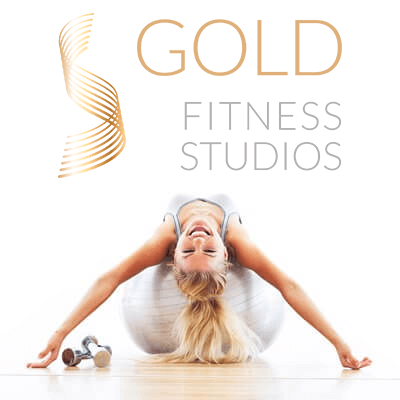 In January 2023, we will open a new female personal trainer studio in Vienna. The name of the NEW studio chain is Gold Fitness Studios. Our first Marbella Gym is located at Santa Clara Golf Manzana 2.13 villa 22, 29604 Marbella. Call us for your first free training at +34 625 85 88 87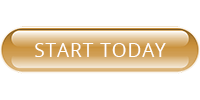 Book your free consultation
Gold Fitness Studio Marbella - Women's personal trainer fitness studio.
This is a women's studio with 2 separate rooms and 4 female personal trainers waiting to train together regularly to achieve the desired goal. Our experienced personal trainers help you plan and implement the best personalized exercises to achieve your desired goal, taking into account your current condition and weight capacity.
Our new studio is located in such a way that those arriving by car can always find a parking space in the surrounding streets. Our women's personal trainer studio will be located not far from the center of Vienna. It will be possible to log in on our site online and with our leading personal trainer Szakál Kata at the phone number or e-mail address provided in the upper right corner of our page.
Gold Fitnessstudios - Women's personal training studio?
Why do most women choose us?
We've asked this question to many ladies who come to our fitness classes, and the most common answer was the following. "I can achieve my goal with a reliable, professional fitness trainer in a family environment."
You can come to our private studio with your children, this is a very important aspect for most mothers with one or more small children. Since our studio can also be found in private locations, you will do all the exercises in one room with your personal trainer. Our professional personal trainers are graduates in various fields related to the fitness lifestyle. So you can come to us not only for a general fitness class, but also for health preservation, disease prevention, but also for alleviating, eliminating, and rehabilitating the problem that has already developed. The many tools and equipment used for training are always new and of high quality.
Gold Fitnessstudio Marbella has 3 special features that make our personal training studios truly unique and very lovable.
In the Gym:
Personal training is taking place,
We hold training specifically for WOMEN,
Home location, 2 rooms have been converted into a nice, spacious apartment.
If these three points are explained further, it becomes clear how unique and special this studio is.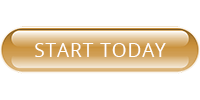 Personal training
we prepare an individual training plan, our trainers take the guest's physical and mental condition into account to the maximum extent
during the first consultation, we prepare a health assessment,
we already hold trial training during the free consultation,
only the client and their trainer participate in the training,
our trainers can give maximum attention to the guest for 60 minutes,
Ladies with health problems can also come to us: we can provide effective help in case of high blood pressure, joint and spine problems, hormonal diseases.
Training FOR WOMEN
We put together a special training plan, taking into account the abilities of the female body,
There are no prying eyes here, our female guests can move freely,
Our coaches are characterized by an empathetic coaching attitude, as they themselves know well the abilities of the female body and soul,
Highly qualified FEMALE professionals await the ladies here.
Home location, private Gold Fitnessstudio Marbella
Only you and the personal trainer participated in the training,
The personal training studio is located in a nice spacious apartment,
The studio is characterized by a homely, pleasant and calm atmosphere,
Own wardrobe, dressing room and toilet, which also suggest homeliness,
The workout is accompanied by pleasant music,
There are no crowds, the atmosphere is relaxed and friendly.
You can find gyms in many areas of Marbella, but we also have other ones waiting for you. It's great to go here, because this triple pillar mentioned above makes the studio stand out from the rest.
Start the fitness program today
Book your free consultation
After you have provided your details, one of our lead personal trainers will contact you by phone to discuss the best option and an initial consultation appointment for you. * We do not share your personal information with anyone outside of Gold Fitness Studios.
Gold Fitnessstudio Marbella con entrenador personal
Entrenador personal femenino gimnasio en Marbella, Gold Fitness Studio Marbella.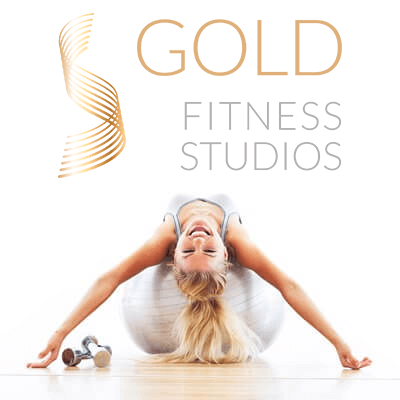 En enero de 2023, abriremos un nuevo estudio de entrenadoras personales femeninas en Viena. El nombre de la NUEVA cadena de estudios es Gold Fitness Studios. Nuestro primer Marbella Gym está ubicado en Santa Clara Golf Manzana 2.13 villa 22, 29604 Marbella. Llámanos para tu primera formación gratuita al +34 625 85 88 87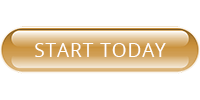 Reserve su consulta gratuita
Gold Fitness Studio Marbella - Gimnasio de entrenador personal femenino.
Este es un estudio para mujeres con 2 salas separadas y 4 entrenadoras personales femeninas que esperan entrenar juntas regularmente para lograr el objetivo deseado. Nuestros entrenadores personales experimentados lo ayudan a planificar e implementar los mejores ejercicios personalizados para lograr su objetivo deseado, teniendo en cuenta su condición actual y capacidad de peso.
Nuestro nuevo estudio está ubicado de tal manera que los que llegan en coche siempre pueden encontrar un lugar para estacionar en las calles aledañas. Nuestro estudio de entrenador personal para mujeres estará ubicado no lejos del centro de Viena. Será posible iniciar sesión en nuestro sitio en línea y con nuestro entrenador personal líder Szakál Kata en el número de teléfono o la dirección de correo electrónico que se proporciona en la esquina superior derecha de nuestra página.
Gold Fitness Studios - Gimnasio de entrenamiento personal para mujeres?
Por qué la mayoría de las mujeres nos eligen?
Le hemos hecho esta pregunta a muchas mujeres que asisten a nuestras clases de gimnasia y la respuesta más común fue la siguiente. "Puedo lograr mi objetivo con un entrenador físico confiable y profesional en un entorno familiar".
Puedes venir a nuestro gimnasio  privado con tus hijos, este es un aspecto muy importante para la mayoría de las madres con uno o más niños pequeños. Dado que nuestro estudio también se puede encontrar en lugares privados, harás todos los ejercicios en una habitación con tu entrenador personal. Nuestros entrenadores personales profesionales son graduados en varios campos relacionados con el estilo de vida fitness. Por lo tanto, puede venir a nosotros no solo para una clase de acondicionamiento físico general, sino también para la preservación de la salud, la prevención de enfermedades, pero también para aliviar, eliminar y rehabilitar el problema que ya se ha desarrollado. Las numerosas herramientas y equipos utilizados para la formación son siempre nuevos y de alta calidad.
Gold Fitness Studio Marbella tiene 3 características especiales que hacen que nuestros estudios de entrenamiento personal sean realmente únicos y adorables.
En el gimnasio:
Se está realizando un entrenamiento personal,
Realizamos capacitaciones específicas para MUJERES,
Ubicación de la casa, 2 habitaciones se han convertido en un bonito y espacioso apartamento.
Si se explican más estos tres puntos, queda claro lo único y especial que es este estudio.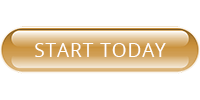 Reserve su consulta gratuita
Entrenamiento personal
elaboramos un plan de entrenamiento individual, nuestros entrenadores tienen en cuenta al máximo el estado físico y psíquico del huésped
durante la primera consulta, preparamos una evaluación de salud,
ya realizamos entrenamiento de prueba durante la consulta gratuita,
solo el cliente y su formador participan en la formación,
nuestros formadores pueden dar la máxima atención al huésped durante 60 minutos,
Las damas con problemas de salud también pueden acudir a nosotros: podemos brindar ayuda efectiva en caso de presión arterial alta, problemas en las articulaciones y la columna vertebral, enfermedades hormonales.
Entrenamiento PARA MUJERES
Elaboramos un plan de entrenamiento especial, teniendo en cuenta las capacidades del cuerpo femenino,
Aquí no hay miradas indiscretas, nuestras invitadas femeninas pueden moverse libremente,
Nuestras entrenadoras se caracterizan por una actitud de coaching empática, ya que ellas mismas conocen bien las capacidades del cuerpo y el alma femeninos,
Profesionales MUJERES altamente calificadas esperan a las damas aquí.
Ubicación en casa, privado Gold Fitness Gimnasio Marbella
Solo usted y el entrenador personal participaron en la capacitación,
El gimnasio de entrenamiento personal está ubicado en un bonito apartamento espacioso,
El gimnasio se caracteriza por un ambiente hogareño, agradable y tranquilo,
Vestuario, vestidor y aseo propios, que también sugieren hogareño,
El entrenamiento se acompaña de música agradable,
No hay aglomeraciones, el ambiente es relajado y agradable.
Puedes encontrar gimnasios en muchas zonas de Marbella, pero también tenemos otros esperándote. Es genial ir aquí, porque este triple pilar mencionado anteriormente hace que el estudio se destaque del resto.
Comience el programa de acondicionamiento físico hoy
Reserve su consulta gratuita
Una vez que haya proporcionado sus datos, uno de nuestros entrenadores personales líderes se comunicará con usted por teléfono para analizar la mejor opción y una cita de consulta inicial para usted. * No compartimos su información personal con nadie fuera de Gold Fitness Studios.