Personal training prices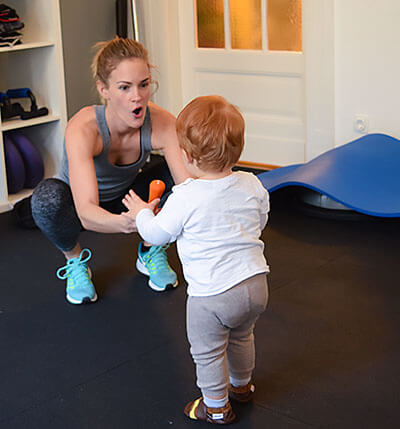 Personal training prices, introduction of Gold Fitness Studios and our concept
First of all, please allow me to introduce ourselves and the concept on which we work. After that, you will be able to read about the prices of personal training. Thank you, for your interest in us!
The studios of SHE Fitness are set up in apartments with 2-3 separate rooms. The private training rooms are usually 20 m2 and only YOU and your trainer will be in the room.
With this design, we guarantee you:
Maximum discretion.
The highest professional standard
You don't have to wait for any excercises, and you don't have to adapt to anyone else's activities.
100% personalization of training sessions
Complete hygiene.
Structure of personal training studios
In our studios, we deal with functional training, which means that we teach you to move in a varied and fun way with the functional fitness equipment listed here. There are only 2 machines in our studios, a multi-functional frame, where we can satisfy the needs of our guests who like to do strength-building exercises with heavy weights, and each studio has an endurance-building machine, such as a treadmill, a rowing ergo meter or an air bike. These machines can be used to add color to your training, and even if, due to certain injuries, jumping and various movements involving hitting are not recommended for someone.
In our personal trainer studios, we work with the following tools
Kettlebells
Barbells
TRX
Unstable surfaces (bosu, dynair)
Rubber bands and ropes
Fitball
Weights
In addition to the tools, we always have our own body weight at hand, so you will also encounter tasks with your own body weight, and what brings the tools together and makes them effective is our well-functioning training method.
In our studios, training takes place in the highest professional quality based on a personalized training plan. It means that:
There are no templates and uniform tasks,
Noone does the same exact exercises and set of tasks,
Not everyone works with the same devices,
Each time, your trainer will select exercises and training methods that suit your individual condition and goals, so that each training session will be varied and the most suitable for you, thus you will be able to get the most out of yourself in each training session. The price of personal training is calculated based on the pass structure and training program that is most suitable for you.
For the first time, all our guests can take part in a complimentary consultation combined with a trial workout. The duration of the consultation is 60 minutes, just like our training sessions. The consultation is free and without any obligation. You can come to the studio of your choice, where your trainer will show you the studio, you will get to know each other, talk a little, and then you will train. You have the opportunity to try without any restrictions what it is like to train with us and what the SHE Fitness training concept is like. After the consultation, you will be able to decide whether this is the place you are looking for and whether you would like to join our team.
Steps of the personal training program
If you decide that YES, you want to train with us, you have already taken the first and most important step towards changing your lifestyle!
The second time you will start with a health assessment. This makes the training truly personalized and only after this can we actually call it personal training. Your trainer will take different measurements. She will measure your body fat percentage, your muscle ratio, measure the circumference of your body parts, take photos of you, and analyze your posture. After that, there will be strength-endurance and mobility tests and a discussion of goals. We compiled your health assessment according to the highest professional guidelines, and thus we can guarantee you that we will put together the most suitable training program for you.
Our goal is to make you fall in love with exercise and to be able to easily fit training into your everyday life so that we can move towards your goals cheerfully and efficiently, be it:
weight loss
muscle building
a great joint program with your child with our baby-and mom training
postpartum regeneration and getting back in shape after giving birth
maintaining well-being and fitness during pregnancy within a safe framework
offsetting the harmful effects of sedentary work
relief of waist and back pain
the introduction of exercise during adolescence
creating and maintaining general good condition in the senior age group
Private women's personal training prices
Personal training prices are always tailored to your training program and the most suitable pass structure for you. Our personal training prices start
from 69 EUR per session,
depending on the pass you choose. Our prices include everything, there are no additional costs of any sort – neither entrance fee, registration fee or other costs whatsoever. For the calculation of the individual pass construction, please contact us by pressing the apply button below or at any of our contact numbers.